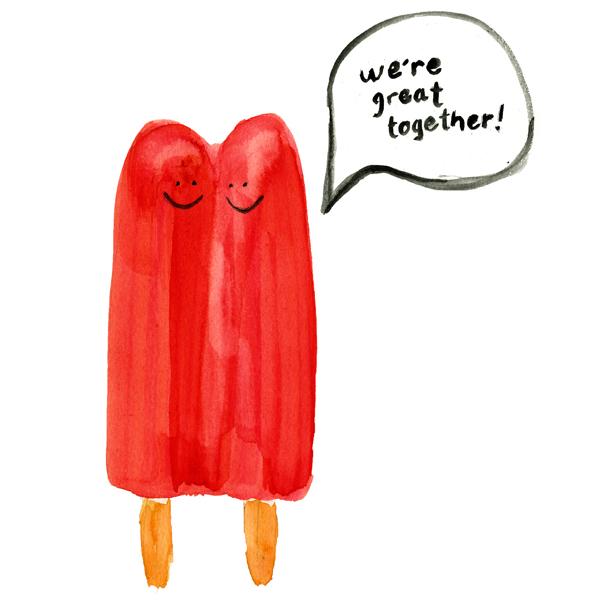 We Are Great!
We are Great! tackles Minnesota modesty and the other biggest fear in our fair land; the personal space bubble. A two-person sized stage invites festival goers to line up with a stranger and grab a clipboard with an assignment card. Assignment one is to tell your stranger why you are great. Assignment two is to tell your stranger why you think the Twin Cities are great. Assignment three is to sign the back of the card that has a proclamation to continue to fight Minnesota Modesty and talk with strangers!
Free popsicles for those who accept the challenge.
Amanda Lovelee's works explore the value of touch and connection with strangers. Fascinated by the idea of physical connection (or the lack thereof in the modern world), Lovelee set out on an artistic quest to change that. From book-making workshops to all-night square dancing events, Lovelee's work explores the value of connection and community.
Julie Benda is currently an MFA candidate at the Minneapolis College of Art and Design. Moving between print, text and found materials she investigates a relationship to place through story, traditions, and shared experience.