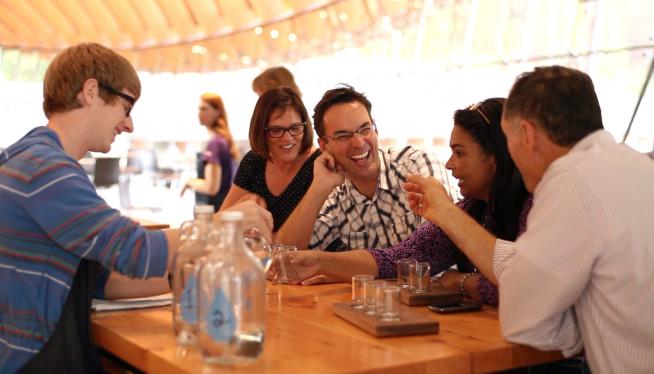 Water Bar. Images courtesy the artists.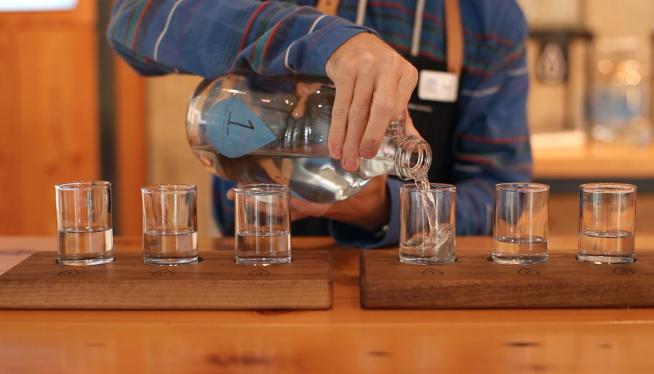 Water Bar. Images courtesy the artists.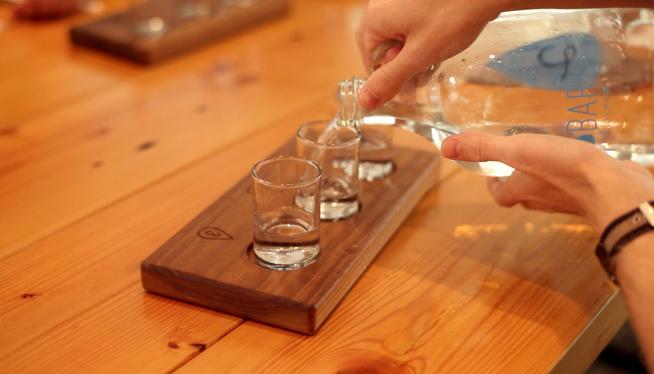 Water Bar. Images courtesy the artists.
Water Bar
Water Bar is a public art project developed by Works Progress Studio and their multidisciplinary collaborators. It is, most simply, a bar that serves local tap waters. Step up and sample a tasting flight of municipal waters from around the Twin Cities, and learn about the local aquifers, lakes, and rivers where these waters are sourced. At Water Bar, public works professionals, research scientists, water advocates, and environmental science students tend bar and engage visitors in conversation about the life-sustaining, precarious, communal activity of drinking water, and how to protect our water resources.
Participating organizations: Works Progress Studio, 1 Mississippi, University of Minnesota River Life Program, and Mississippi Watershed Management Organization.
Works Progress is a collaborative public art and design studio led by artists Shanai Matteson and Colin Kloecker.
1 Mississippi is the only national campaign uniting people from all 50 states as River Citizens, people who pledge to clean up and protect America's greatest River. From arm chairs and wading boots, River Citizens protect the River by speaking up on its behalf and caring for it in simple ways that make a big difference.
The Mississippi Watershed Management Organization (MWMO) provides Stewardship Fund Grants to support partnerships with the public, like Water Bar, to protect and improve the quality of water, habitat and natural resources we all share and rely on.