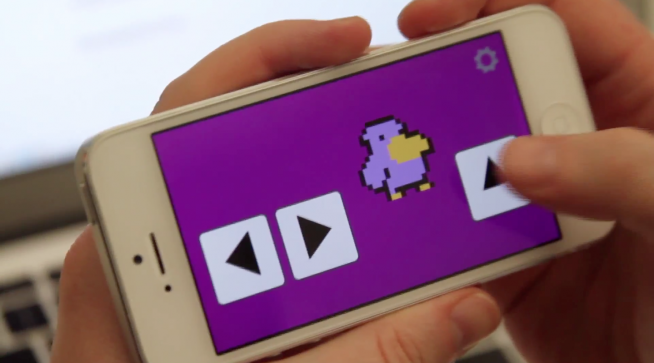 Use your phones as controllers!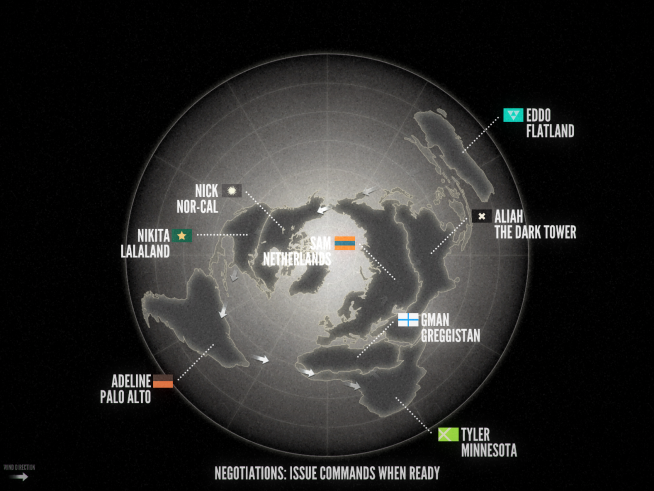 Nuclear Family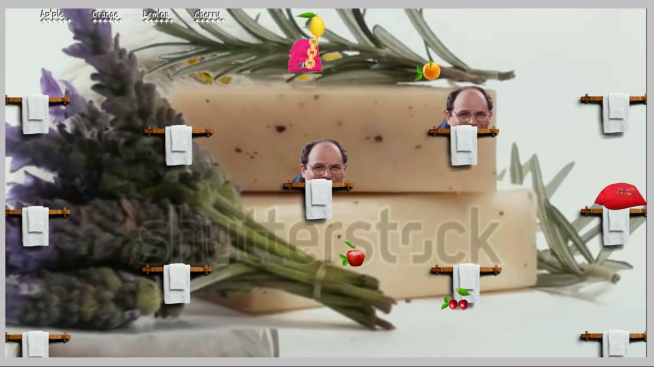 Savvy Chopper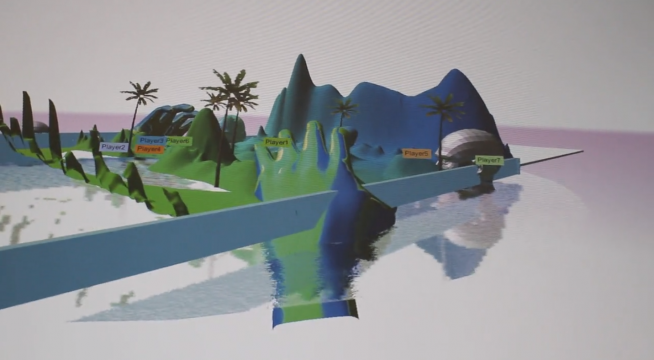 Capture the flag
Big Phoney Games
To play Big Phoney Games on your smartphone, log onto the open wireless network 'Vietnam Romance / Big Phoney Games' when you're at Peavey Plaza.
UCLA Game Lab artists are exhibiting several games made for the HappyFunTimes platform—an open-source, browser environment that allows up to 50 people to play together via WiFi-connected mobile phones on a shared screen. Developed by Gregg Tavares, game-making veteran and UCLA Game Lab Artist in Residence, HappyFunTimes was the catalyst for the following games in exhibition:
Nuclear Family (Nick Crockett, Adeline Ducker, and Tyler Stefanich)
Spy on your enemies to learn their secrets, stockpile nukes, and make strategic use of limited defense systems to destroy your enemies while keeping your nation safe. Protecting yourself isn't enough though, as deadly fallout can spread from neighboring countries. Can anyone win an unwinnable war? For 5-12 players.
Savvy Chopper (Alex Rickett and John Brumley)
In this game of hats, fruit, and George Costanza (not a misprint), eight players will pair off and work in tandem to pilot up to four fruit-shaped helicopters. Your cargo is a series of hats of various shapes and sizes, which players must airlift and drop on various George heads as they appear across the screen. Hats off to the team who puts the most hats on George.
Capture the Flag (Philip Scott and Mattias Russo-Larsson)
A surreal spin on a videogame mainstay, this version features an exaggeratedly contoured landscape navigated by players' giant, head-shaped avatars. Butting heads—and headbutts—are par for the course.
In Inc. I Trust (Nick Crockett and Tyler Stefanich)
The trust exercises found at corporate retreats are simulated in this game, in which players can engage in trust falls, ropes-course exercises, role playing, and other recreations of upper management.