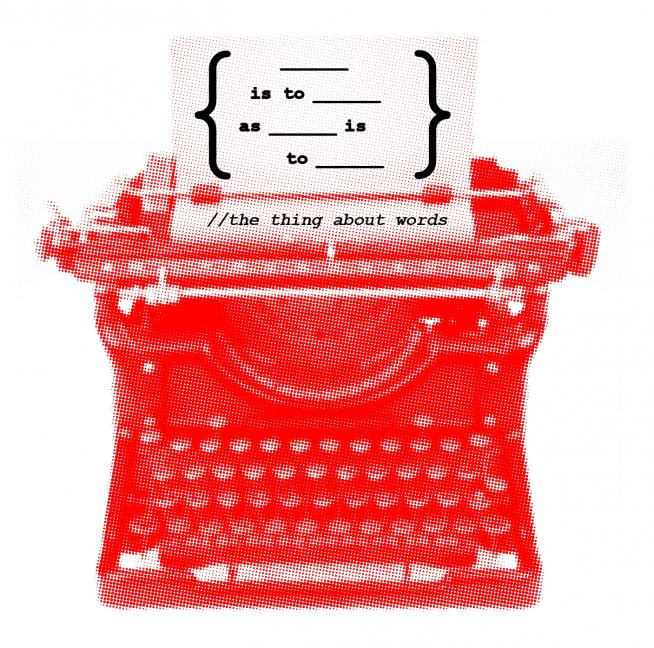 Image courtesy the artist.

The Thing About Words
The Thing About Words is a temporary installation and interactive experience that examines the way words are imbued with significance. Using elements of chance, technology, and performance, along with a familiar literary device, participants playfully interpret meaning from random combinations of words. A display shows three randomly-selected words and relates them to each other as a simile. Using an oversized wall-mounted keyboard, the viewer is challenged to fill in the blank, though the relationship between the words is nonsensical. The new word will be revealed, completing the simile, and then entered into an accumulating database of terms for future interactions.
Emily Stover is an artist-designer and adjunct instructor at the University of Minnesota College of Design. She uses her experience in architecture, landscape architecture, and urban design to create public art installations and engaging experiences that investigate the ways people live together within the environment.
Programming: Kurt Froehlich.