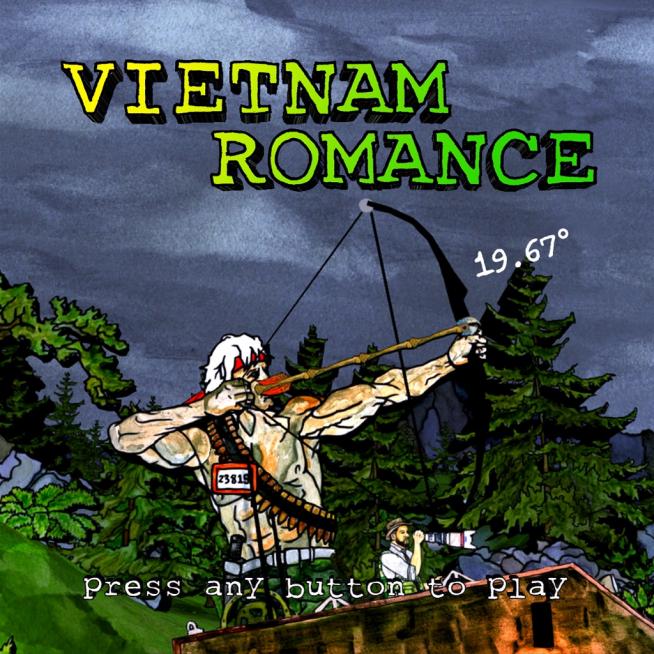 Vietnam Romance: Scene 7. Image courtesy Eddo Stern.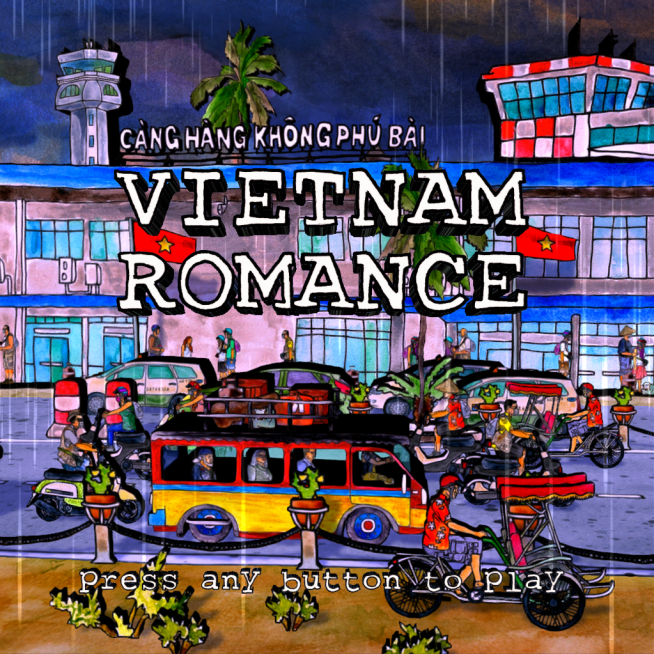 Vietnam Romance: Scene 4. Image courtesy Eddo Stern.
Vietnam Romance
To play Vietnam Romance on your smartphone, log onto the open wireless network 'Vietnam Romance / Big Phoney Games' when you're at Peavey Plaza.
As an interactive work for screen, stage, and audience, Vietnam Romance tasks four audience members at the beginning of each act as the protagonists of the work. The narrative follows the arc of these four characters, each of whom avidly collects war memorabilia: a German doctor, a Vietnam War veteran, a young Vietnamese American computer war-gamer, and a female CEO of a memorabilia trading company. The characters are the highest-bidding winners of an online auction for a trip to Vietnam on a private jet chartered by a mysterious company called "Vietnam Romance." In the opening scene, the characters find themselves heading to Vietnam, only to experience flashbacks of war scenes familiar to our collective imagination and informed by popular culture, mass media, and other referents.
Vietnam Romance combines the film screen, theater stage, and audience space to create an immersive and responsive narrative encounter. The project's elements include hand-painted animations; scripting and stage direction for actors and audience members; props and sets for the stage; and computer technology and control mechanisms to support participant interactivity and decision-making.
Ed Halter, critic for the Village Voice, describes the project as exploring "a peculiarly American memory-trip, one in which the legacy of a gruesome war has become indistinguishable from pleasurable, if mythic-tragic, entertainments."
Eddo Stern is an artist and game designer. His work explores the uneasy and otherwise unconscious connections between physical existence and electronic simulation, surrounding the subject matters of violence, memory and identification.