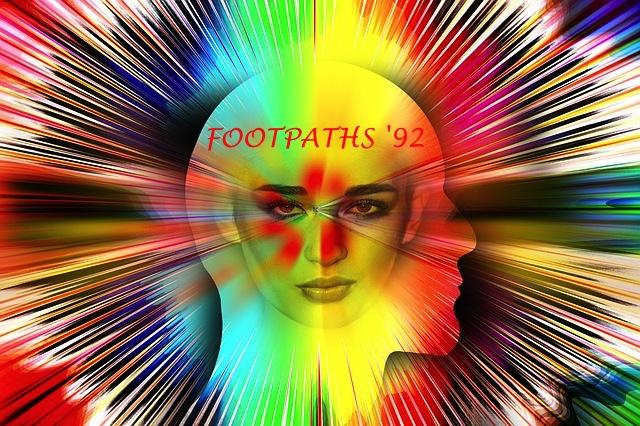 The footpath to financial and spiritual fulfillment in the 1990s and beyond. Photo: Pixabay.

Footpaths '92: A Spiritual Health and Psychic Wealth Expo
FOOTPATHS '92 is a nationally touring seminar led by Dr. Ross Ruprecht, which makes a stop at the new Minneapolis Convention Center this summer. Presenting an evening of expert speakers, powerful testimonies, video and musical performances, and group activities, FOOTPATHS '92 has helped thousands of ordinary people achieve their goals of material wealth and spiritual fulfillment. Be prepared to meet the psychic and personal wealth challenges of the 1990s and beyond.
Andy Sturdevant is a writer and artist based in Minneapolis.