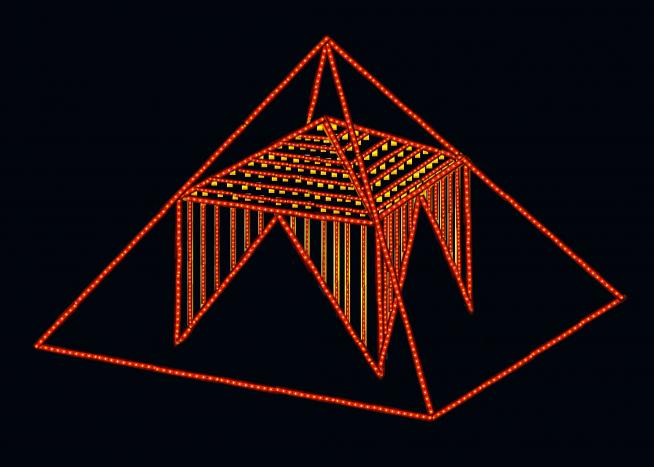 Rainbow Pyramid Rendering. Image courtesy the artist.

Rainbow Pyramid
Experience the Rainbow Pyramid light installation from a distance or immerse yourself fully inside of it.  Color has a physiological and emotional effect on people. See what effect different colors have on you.
The Rainbow Pyramid light installation features two pyramids that are built on a 10'W x 10'D x11'H square structure.  The pyramids and outlines of the structure are illuminated with LED lights and the internal pyramid and walls will be illuminated by LED lights in clear acrylic tubes.  The inside of the structure features an infinity mirror.  All LEDs will be timed to move through the 7 colors of the rainbow along with corresponding sound frequencies.
Philip Noyed is a multi-media American artist creating luminous two and three-dimensional art that explores color, light and space.