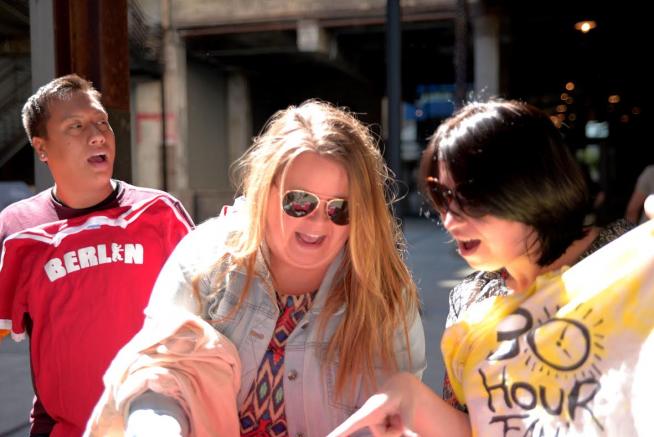 Marketopia traders in action. L to R: Manuel Mendiola, Jenna Pulkrabek, Kellie O'Brien. Photo by Matt Utecht.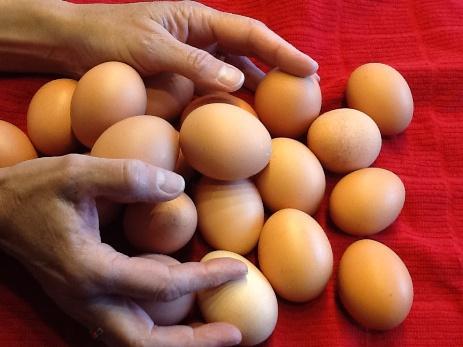 Put all of your eggs in one basket? Photo: Betty Czarny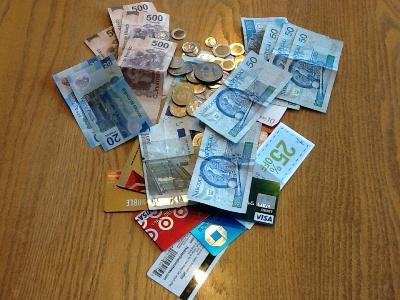 No cash, no checks, no bitcoins, no credit cards are accepted. Photo: Betty Czarny.
Marketopia
"Lives, like money, are spent. What are you buying with yours?"—Roy H. Williams, marketing guru
Part financial counseling session, part walk-through board game, part hands-on microeconomics lesson, and part flea market from another planet, Marketopia challenges audiences to re-examine and confront preconceptions of their own material needs and desires.
Marketopia is designed to be casually enjoyed by passers-by and intensely experienced by willingly interactive participants. Casual passers-by will observe a flea market quite unlike any other. At first glance, an alluring array of goods and services seem somewhat familiar, but a closer inspection reveals that none of the vendor stalls are quite what they seem. And though this market exudes the vibrant sense of energy, spectacle and excitement of markets the world over, one key element is strangely absent: money. No cash, no checks, no bitcoins, no credit cards are accepted.
Roger Nieboer is an experimental theatre artist concerned primarily with the nature of audience perception. Trained as a playwright, he covers a wide range of subjects and styles while exploring anthropological themes related to language, technology and ritual.