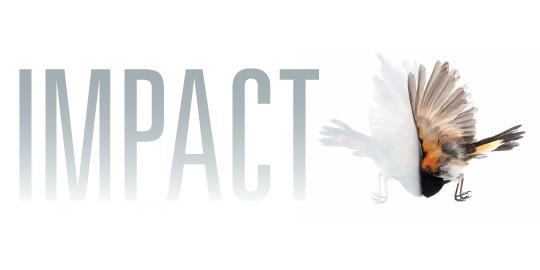 Image courtesy the artist.

Impact & DIY Bird Populator
Impact and DIY Bird Populator are designed to generate new awareness and knowledge of the presence of birds in our everyday lives, thereby expanding our capacity to care more about them, and about other non-human animals. Using photography, a medium closely tied with reality, in a manner that questions what is true and what is illusion, Miranda calls attention to some of our current environmental challenges, including the role humans play in their creation, as well as their solutions. Impact literally and figuratively enlarges the issues faced by birds when moving through built spaces, giving visual voice to their plight, while DIY's participatory approach asks us to consider what we want our future landscapes to hold.