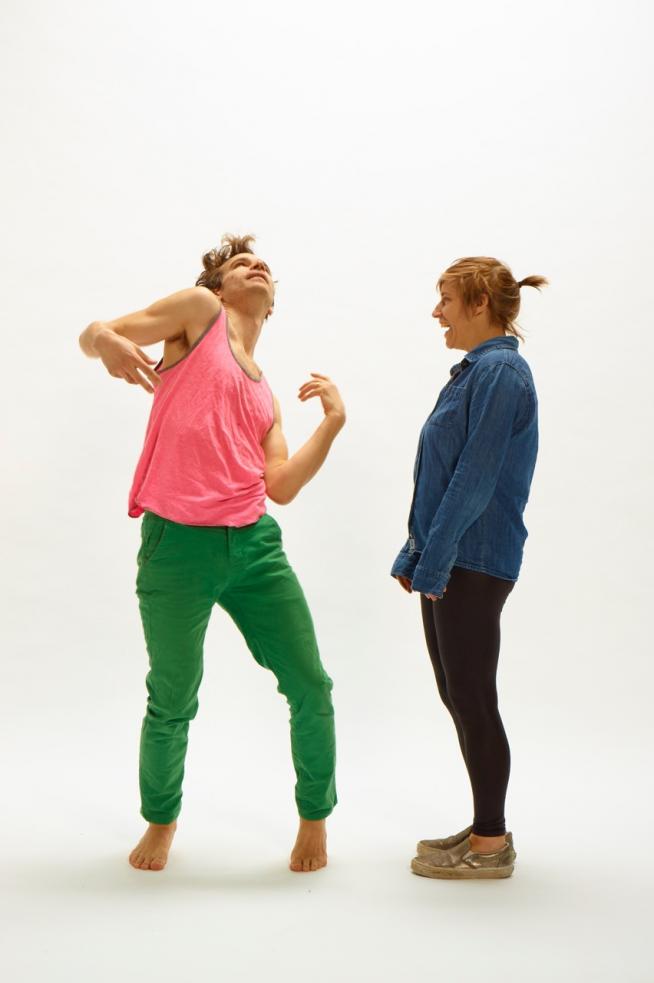 Closer. Courtesy Body Cartography.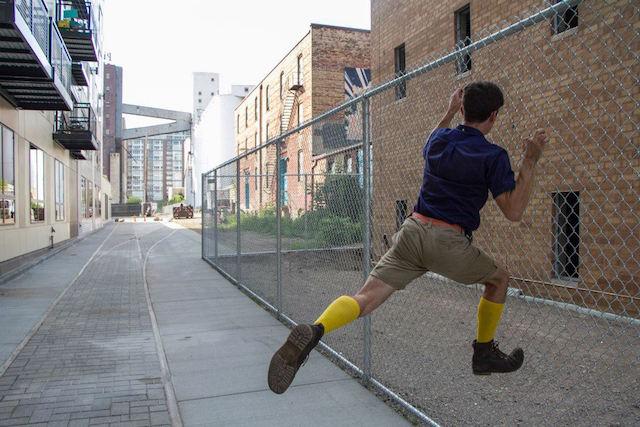 Closer. Photo courtesy Soap Factory.
CLOSER, Part 1
Closer is a practice in being present. Using the power of live performance to facilitate a re-enchantment of physicality and presence, Body Cartography invites you to engage and empathize. Each performance is an intimate intervention for two strangers (audience member and performer) in public space that evolves into an undeniable communal experience. Together we will examine how the space of connection between performer and audience can function as a site for transformation.
Closer unfolds in two parts. Part 1 debuts at Northern Spark on June 13, and is a series of one-on-one performances and conversations that reflect on movement, behavior, and transformation.
Part 1: June – August. Free performances throughout Minneapolis.
Part 2: August 12-16

, 2015. Red Eye Theater. Ticketed event.
Closer is co-directed by Olive Bieringa and Otto Ramstad.
Performers include Olive Bieringa, Justin Jones, Dolo McComb, Otto Ramstad, and special guests.
BodyCartography Project investigates embodiment and empathy, and provokes aliveness as part of our everyday experience. We create dance in urban, domestic, wild, and social landscapes.
Co-Directors: Olive Bieringa and Otto Ramstad. Performers: Justin Jones, Dolo Mc Comb and special guests