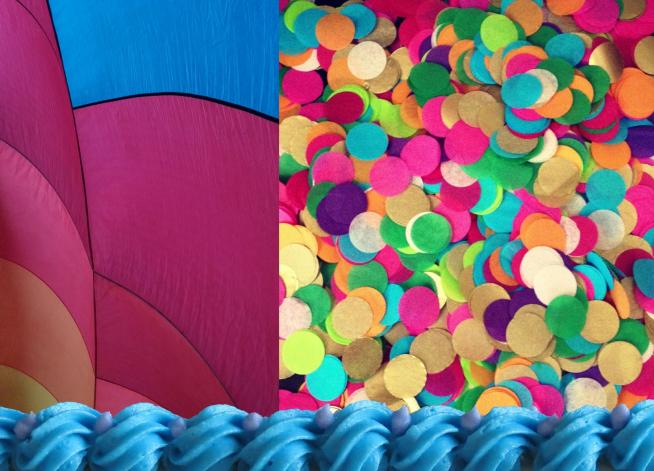 HB2U: A Northern Spark Birthday Surprise by Alyssa Baguss at the Minneapolis Institute of Arts. Image courtesy the artist.

HB2U: A Northern Spark Birthday Surprise
Indulging in special things is at the heart of what makes birthdays so happy: tearing open beautiful wrapping paper, eating the corner piece of cake and partying for the sake of your existence on this planet. In honor of the MIA's 100th year, we've extracted the essence of birthday and trapped it inside a balloon for an experience like no other at Northern Spark 2015. Party hats, horns and confetti provided – Sssssh! It's a surprise!
Artist Alyssa Baguss's practice explores mediated natural environments through drawing processes, interactive installation and playful public programming.