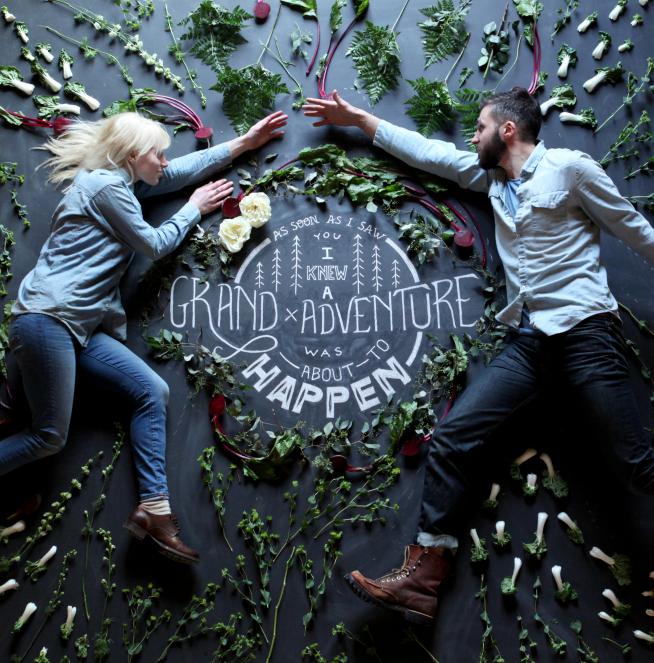 Bear Fox Chalk artists getting ready for a 12-hour adventure. Courtesy the artists.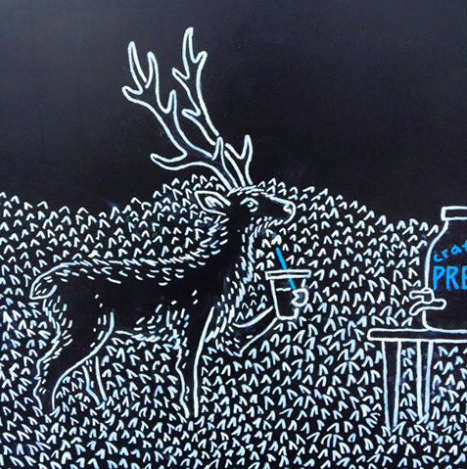 One 12-hour adventure. Courtesy the artists.
A Crafted Adventure
Many adventures—an endless bike ride, a spontaneous road trip—can take place over the course of 12 hours. Caribou Coffee and Bear Fox Chalk are partnering to share what they can craft in 12 hours' time—an intricate chalk art installation and a slow-brewed cold press coffee drink. Sit back and sip on free Crafted Press drinks as Bear Fox Chalk creates an 8'x8' chalk installation throughout the night. Join us and share your #12Hradventure.
9pm—1am : Caribou will be sampling Crafted Press—a 12-hour adventure that results in a bold, refreshing Crafted Press drink featuring cold press coffee, real cream and real sugar.
Bear Fox Chalk. He's the Bear, she's the Fox. Together they are Bear Fox Chalk, a lettering, illustration and design company out of Minnesota. They specialize in large scale chalk installations and are passionate about living a life of adventure.