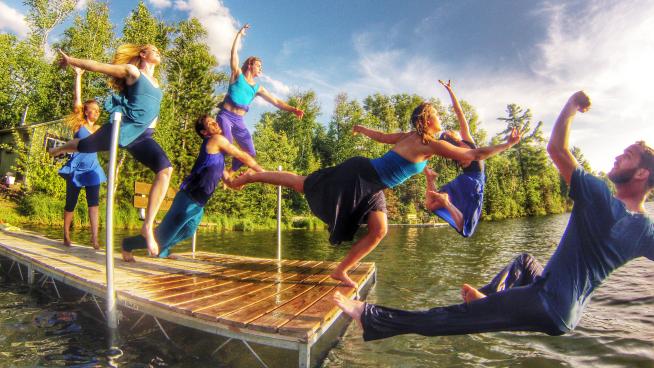 Shapiro & Smith Dance. Photo by J. Virtucio.

HANDS
For HANDS, Shapiro & Smith Dance and choreographer Joanie Smith will present three poignant and humorous dances featuring the dancers' hands. These dances will examine the power and expressivity of hands. Our hands serve as emblems for what is paradoxical in human nature: sources for healing, consolation, and love, as well as instruments of torture, murder, and hate. What can be communicated with our hands and how we use them has cultural, personal, and societal implications. These dances will be built on outrageous handshakes, unusual caresses, and slapstick encounters.  Members of the audience will be invited to leave their handprints on large sheets of paper.  These prints will be displayed at Northern Spark creating a HANDS GALLERY.
Participating artists: Joanie Smith, Laura Selle Virtucio, Kari Mosel, Mirabai Miller, Scott Mettille, Lauren Baker, and Andrew Lester.
Shapiro & Smith Dance
 performs tales of beauty and biting wit that run the gamut from the searingly provocative to absurdly hilarious.