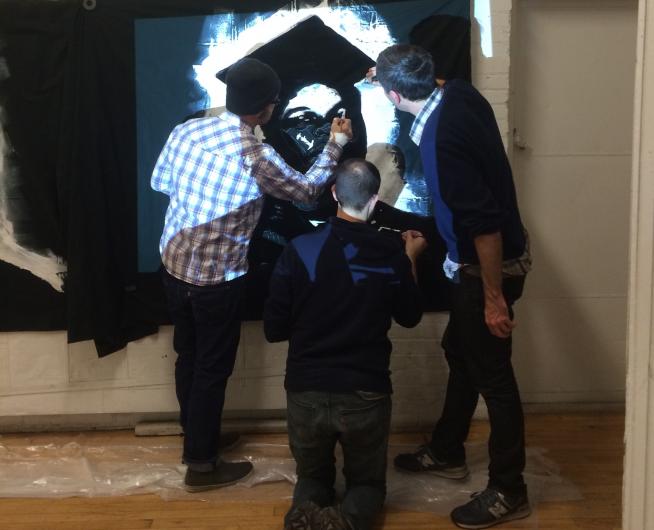 Collaborative Artmaking. Photo by Witt Siasoco.

Pop Collab Lab
Inspired by Andy Warhol and Jean Michel Basquiat's collaborative paintings, artist Witt Siasoco will guide you through the raucous world of working with others using projectors, paint, and a stockpile of everyday images.
Witt Siasoco's artistic process is at the intersection of the arts and civic processes. In 2015 Siasoco was awarded a Jerome Project Grant for Emerging Artists and selected as an artist for RARE: Richfield Artist Resident Engagement.