Turboencabulator, 1972, 2013. Image Tom Schroeder.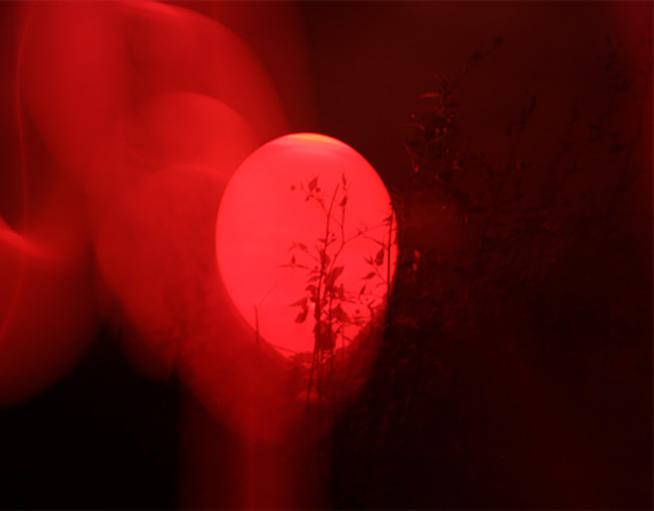 Red Balloon by Kyouei Design.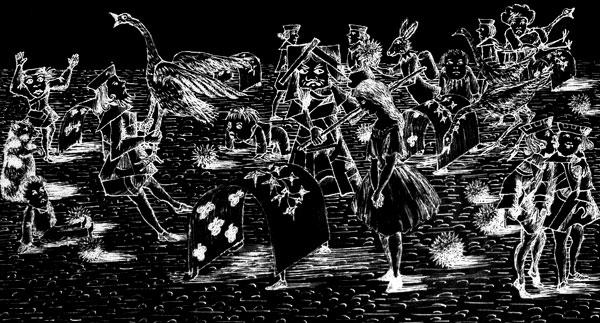 Lewis Carroll, Alice in Wonderland, original illustration, 1886.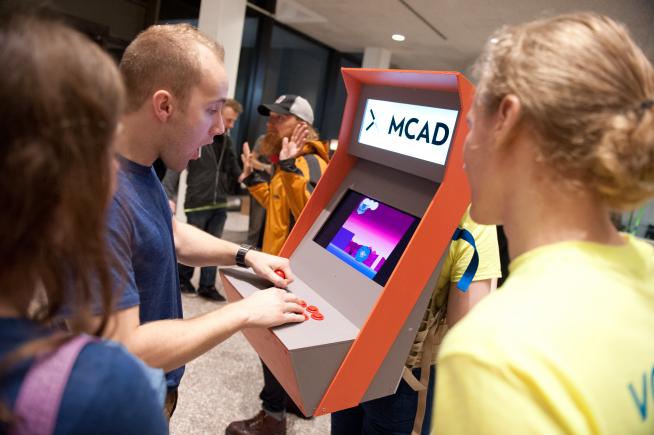 Arcade Backpack, Northern Spark 2014. Photo Jayme Halbritter.
Sound/FUN/Fury
A child's vision of the world: sound, fun, and fury. Find it all among four projects: the Black Box Gallery where you can experience a host of experimental films by MCAD students and faculty, including Tom Schroeder's Turboencabulator; the east lawn where the hallucinating effects of a lighted balloon poppy field and the oddity of a glow-in-the-dark croquet tournament with Alice will surprise you; and the mobile Arcade Backpack outfitted with new games for your amusement.  Catch it if you can!
MCAD Gallery Exhibition Crew.