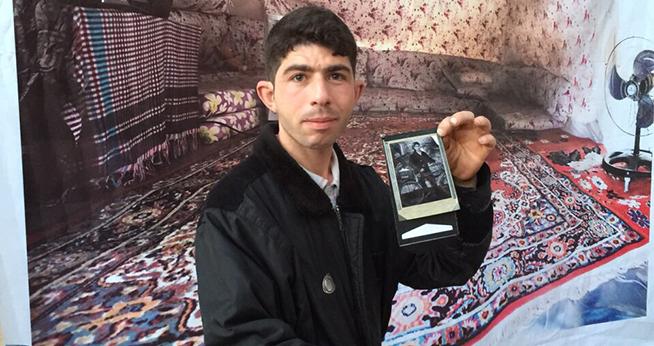 From Still/Life/Syria. Photo: Osama Esid.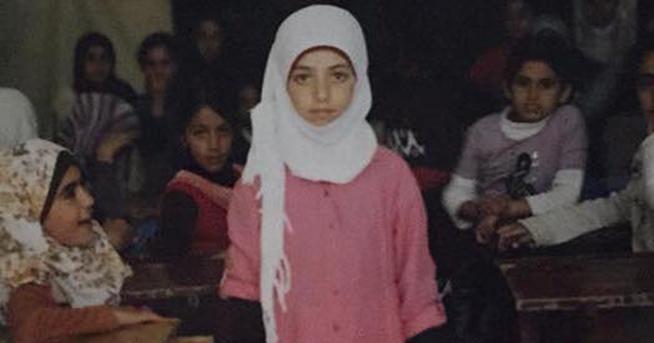 From Still/Life/Syria. Photo: Osama Esid.
Still/Life/Syria
Enter into a juxtaposition of place and people—the ruined and devastated and the vital and persistent. Still/Life/Syria presents unexpected portraits of Syrian refugees set against Minneapolis ruins that evoke Syria's present-day conditions under the Assad regime and other forces. Who are the individuals beneath the surface of the term "refugee"? What sort of lens do we need to encounter them with more personal, perhaps transformative, depth? While mainstream media flattens Syria and the Arab world into zones of pervasive violence, and their people as victims or victimizers, Esid's work brings us face to face with complex, self-aware personalities cast in rich light and color.
The Twin Cities-based Syrian artist will spend weeks overseas in Syrian refugee camps interacting with people in an unusual studio environment of hand-painted backdrops, a handmade camera, and artifacts of their choosing. After their session, subjects take with them a print of their likeness that Esid makes on-site. The personal exchanges that occur during each session deeply inform Esid's larger portraiture project, depicting the nuances of displacement, identity, and daily life.
Mizna and Esid's Still/Life/Syria immerses festival-goers in this world—a moment of stillness in the lives of displaced Syrians, presented with the conviction that there will still be life in the future for Syria.
Osama Esid is a world-renowned Syrian artist and photographer based in the Twin Cities.