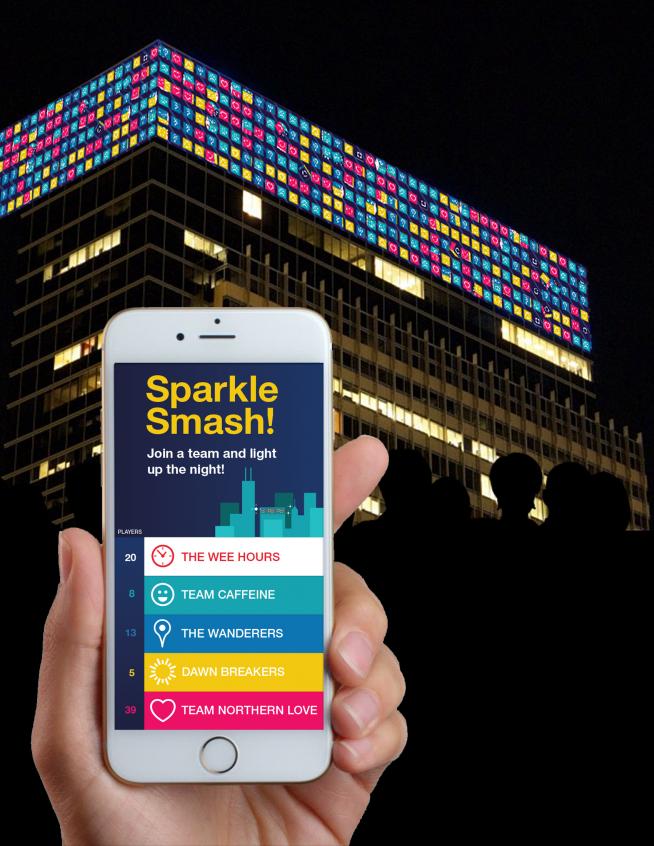 Sparkle Smash!
Hey, Northern Sparkers, check out Sparkle Smash! It's a fast, fun, smartphone game that lets you compete to color the LED light display on top of the Target HQ building.
Here's how it works. Click below, then join one of our Northern Spark-inspired teams: The Wee Hours, Team Caffeine, The Wanderers, Dawn Breakers or Team Northern Love. Then, tap your touch screen as fast as you possibly can to get more of your team's colors to cover the light display.
Sparkle Smash! is powered by Target, and was created just for Northern Spark by Target's internal Creative team. This is the first time the Target lights have been used for an interactive game.
Think you can bring it? You better be fast!
Click to play: Target.com/sparklesmash