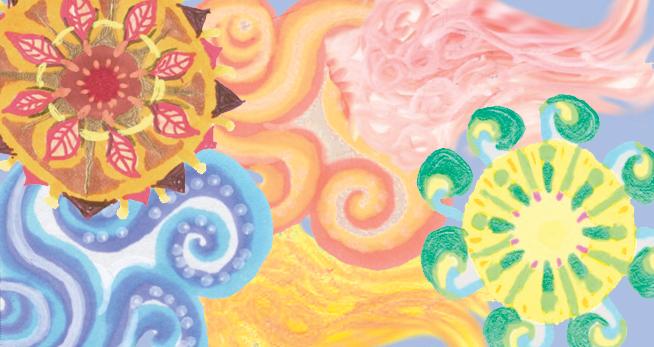 ReKinect with the Seasons. Art by Anna Ault.

ReKinect with the Seasons
See, become, or explore your favorite time of year. Experience the colors, sights, and sounds of the seasons of Minnesota.
This immersive interactive art project utilizes Kinect's motion-sensing technology. Interact with others in the crowd to create a furious snowstorm, explore a beautiful summer landscape, or sit back and watch the seasons change overnight.
ReKinect with the Seasons is a collaboration between the United Media Brigade—a team of undergraduate students from St. Cloud State University's Art Department and Integrated Science and Engineering Laboratory Facility (ISELF).
United Media Brigade is: Anna Ault, Martin Biondo, Jon Ellig, Steven Henningsgard, Alex Persian, and Angelica Timbush.
Advisors: Mark Gill and Bill Gorcica.