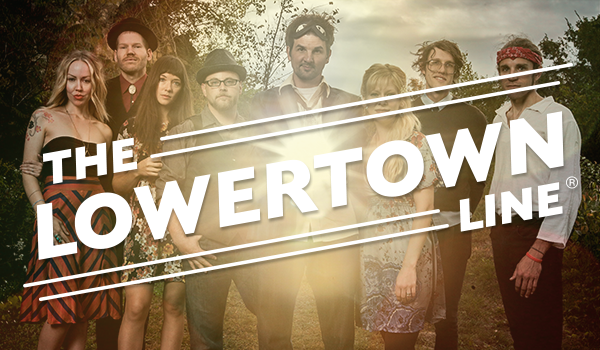 Opening Ceremony: Creative City Challenge Launch and Concert
Kick off your night with Mayor Betsy Hodges as you witness the unveiling of mini_polis, the 2015 Creative City Challenge winner.
Then join a few thousand of your closest friends to be a part of a dynamic music and television experience: a live concert by Cloud Cult, one of Minnesota's most prolific bands. This free concert, produced in partnership with Twin Cities Public Television, will be broadcast on a special episode of tpt's The Lowertown Line, a music documentary series on tpt filming concerts around the Twin Cities and behind the scenes interviews with Minnesota musicians.
Cloud Cult
Duluth-based philosophical chamber rock band Cloud Cult has been making music and touring the country since 1995. Led by Craig Minowa, their live performances are dynamic and visually engaging with an ensemble that includes a violin, cello, french horn, trombone and live painters. After ten albums released and more than 100,000 albums sold, Cloud Cult has remained an independent band with an emphasis on green practices. After starting their own label, Earthology Records, the band now creates and produces their music from Minowa's organic hobby farm. Cloud Cult's environmental practices have them dubbed as one of the "leading green bands in America" by Spin Magazine.
In addition to receiving national acclaim from media outlets like Pitchfork and Rolling Stone, Cloud Cult continues to cement themselves as one of the most prolific bands in the Minnesota music scene.
The Lowertown Line
The Lowertown Line® is produced by TPT with funding under the State of Minnesota Constitution, Article XI, Section 15 (also known as the "Legacy Amendment") to create programming and materials with the purpose of advancing, disseminating, and preserving the arts and arts and cultural heritage.
The Opening Ceremony is presented by Northern Lights.mn with the support of Minneapolis Convention Center and the Arts, Culture and the Creative Economy Program of the City of Minneapolis.