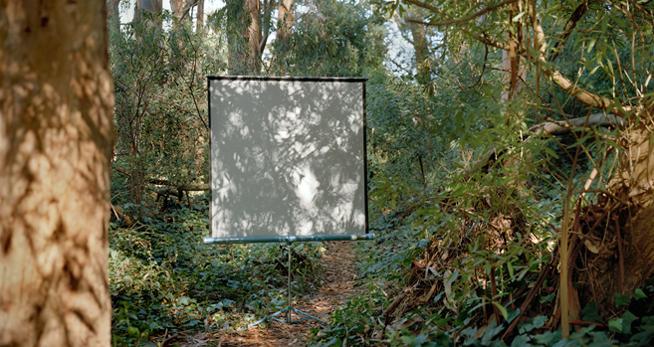 Golden Hour study. Courtesy the artist.

Golden Hour
The "golden hour" is the 60-or-so minutes that buffer sunrise and sundown, bathing everything in a dramatic golden light. As an ode to this beautiful light, Eric William Carroll has created a series of short films of himself walking through urban landscapes while carrying a projection screen during various golden hours. In order to view the films, you must have the Leav app (free) for iPhone.
Eric William Carroll's work lies at the intersection of photography, science, and nature.
Leav is a mobile platform for placing, viewing, and sharing digital art that is both shaped by and linked to specific variables like location, time, and other environmental factors. Download the app to your iPhone from the Apple app store.