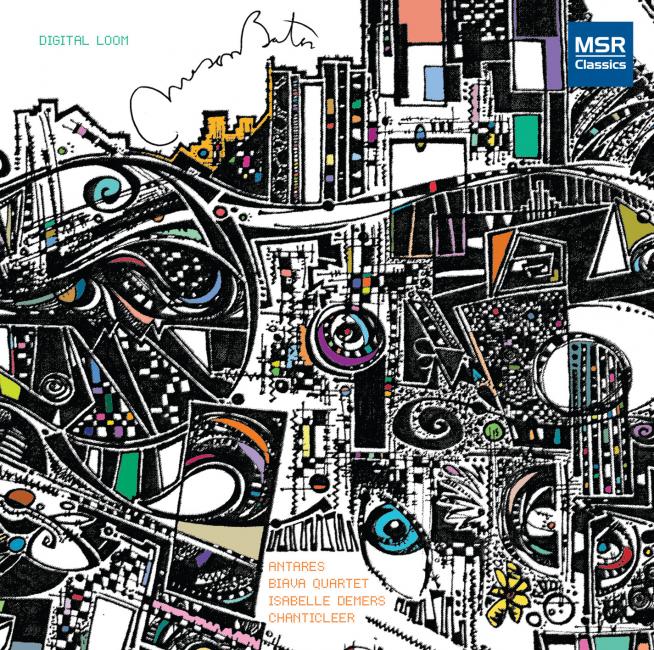 Digital Loom by Mason Bates [MSR Classics]. Art by Bridget Fitzgerald.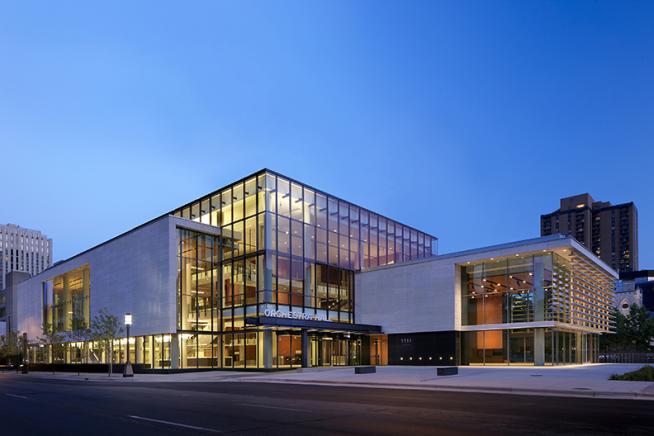 Orchestra Hall. Photo George Heinrich.
From Amber Frozen
Orchestra Hall stays open late for a unique and intimate main stage performance featuring a string quartet of Minnesota Orchestra musicians playing entrancing music from composer and DJ, Mason Bates. Known for composing music that fuses innovative orchestral writing, imaginative narrative forms, the harmonies of jazz and the rhythms of techno, Mason Bates' music has been performed by major symphony orchestras throughout North America.
From Amber Frozen is as much influenced by today's electronica as it is from Indonesian gamelan. It starts with a lop-sided groove of plucked out-of-tune notes and evolves from this rhythmic pointillism to more sustained lines, where a melody begins to emerge, and crystalline beats melt into a warmer lyricism. By the work's end, it has returned to its initial rhythmic space and ultimately loses pitch altogether.
The MN Orchestra Quartet includes:
Cecilia Belcher, violin
James Garlick, violin
Sam Bergman, viola
Pitnarry Shin, cello