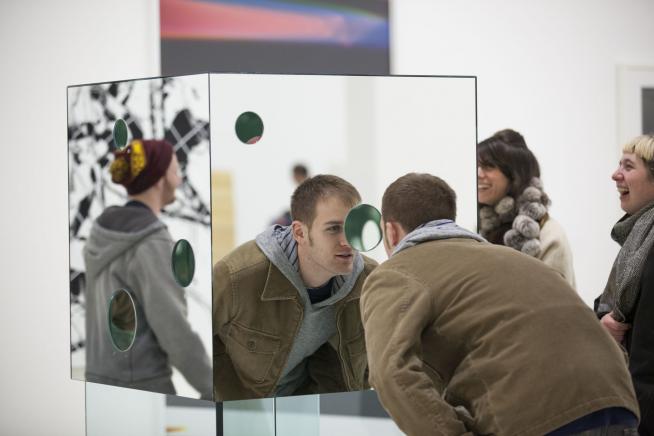 View of the exhibition 75 Gifts for 75 Years, 2015. Photo by Lacey Criswell, © Walker Art Center.

All-Night Galleries & Terraces
Discover favorite artworks in a range of exhibitions, including Liz Deschenes: Gallery 7, 75 Gifts for 75 Years, and International Pop and take in breathtaking views of the city from the outdoor terraces.
WAC links:
https://www.facebook.com/walkerartcenter
https://twitter.com/walkerartcenter
https://instagram.com/walkerartcenter
https://www.youtube.com/user/walkerartcenter
https://soundcloud.com/walkerartcenter/tracks