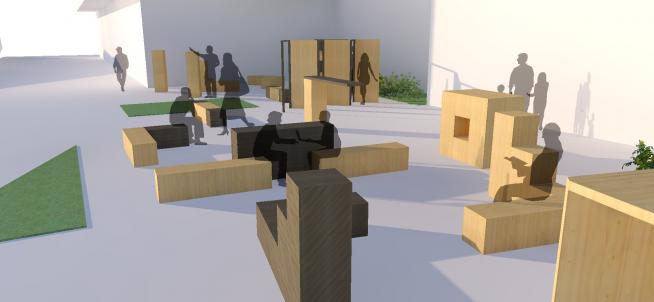 Picnic in the Park rendering. Image courtesy the artists.
Coffee and Doughnuts at 2am!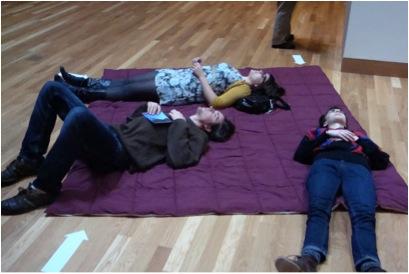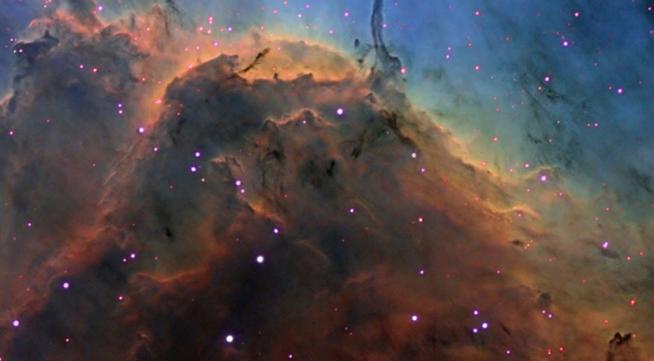 Picnic in the Park
Relax under the stars on the inside of the museum. A park will be set up in the galleries where you can picnic, define a space for yourself, have your portrait sketched by an artist, listen to live music, and enjoy the stars with the Minnesota Astronomical Society.
UMN architecture grad students, Kamon Liu, Deuk-Geun Hong, and Alberto Babio, conceived and fabricated this pop-up park with the museum's student group, the WAM Collective.
Explore the solar system through telescopes with MAS from 9 pm to 1 am.
Coffee and doughnuts will be served at 2 am.