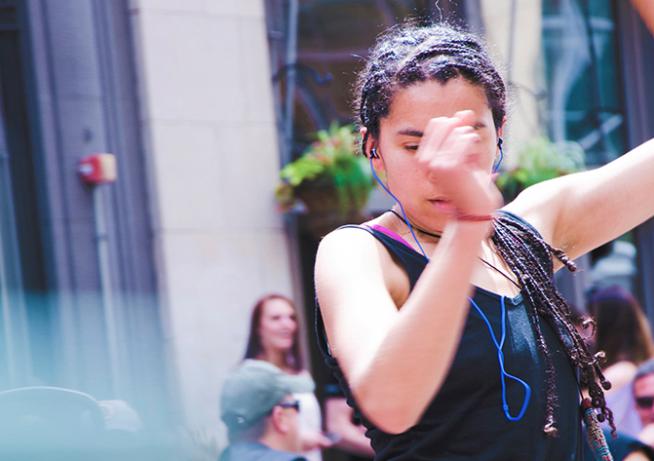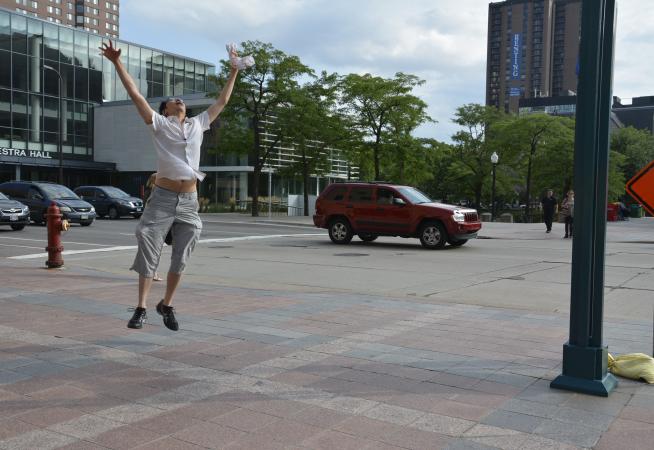 Don't You Feel It Too?
Don't You Feel It Too? is an ongoing, participatory street dance form and behavioral art practice of public protest, social healing, and personal liberation.
This is a timed event and participants are encouraged to show up at 12 am for a short instruction session with artist Marcus Young. You will then be set loose to dance on the Washington Avenue Bridge and finally regroup at the end to process your experience.
How to Prepare:
· Bring a portable music player and earphones.
· Bring music you love so much that you have to dance.
· Be prepared to be honest with your music.
· Wear comfortable dancing shoes for the street, and bring a water bottle.
Don't You Feel It Too? is an ongoing practice that invites everyone to do something daring to restore the spirit. Grab headphones and come dance in the streets. You are your own choreographer, performer, and audience.
"I make art as I want to practice life." – Marcus Young, Grace Minnesota